With over 80% of Singapore's resident population living in an HDB flat, the majority of new home buyers will find themselves having to decide between taking a bank loan or an HDB loan to finance their home purchase.
This is not a decision that should be taken lightly either, as your home loan is likely going to be the largest and longest financial commitment you ever take, easily worth several hundred thousand dollars and spanning up to 25 years.
This is why it is important to understand these key differences between a bank home loan and an HDB concessionary housing loan before you decide which is a better suit for you.
1. Are you eligible for the home loan?
One of the main differences is that while everyone is eligible to apply for a bank loan as long as they are in good credit score, not everyone is automatically eligible to apply for an HDB loan.
Even though you may be eligible for a bank home loan, you need to be attentive to your credit score as it may potentially have a bearing on:
your ability to secure a home loan;
the amount you can borrow; and
the interest rate you have to pay
On the other hand, to be eligible for an HDB concessionary housing loan, you must:
only use it for an HDB flat
have at least one Singapore citizen buyer
have an average gross monthly household income not exceeding

$7,000 for singles buying a 5-room or smaller resale flat or a 2-room new flat in a non-mature estate, under the Single Singapore Citizen (SSC) scheme
$14,000 for families
$21,000 for extended families

not own or have disposed of any private residential property in the last 30 months before the date of application for an HDB Loan Eligibility (HLE) letter. Do not own more than one market / hawker stall or commercial / industrial property, and if you do own only one, you must be operating the business there and have no other sources of income
have a remaining lease covering the youngest buyer up to the age of 95, or be .
Note: The rules for CPF usage applies for loans taken for HDB properties from banks as well. 
2. How much down payment do you need to fork out?
The minimum cash downpayment for a bank loan is 5%, and the HDB concessionary loan is S$5,000.
3. How much CPF you can use for your down payment?
For bank loans, a maximum of 20% of the down payment can be paid from your CPF Ordinary Account (OA). This means you need to fork out a minimum of 5% in cash.
For HDB concessionary loans, borrowers are required to wipe out the balances in the CPF Ordinary Accounts, but are allowed to reserve an amount of S$20,000 for each lessee.
4. Are you able to receive the loan amount you need?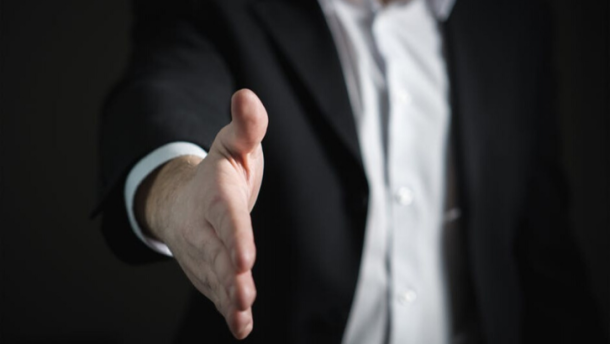 When deciding to buy your home, you should already have a good gauge of how much the property is worth. After accounting for the minimum amount you need to fork out in down payment, you also need to consider whether you can receive the remaining sum to fund your home purchase.
If you are applying for a bank loan, you need to be within the maximum Total Debt Servicing Ratio (TDSR) threshold of 60% of your monthly income. This means your total debt obligations need to be within 60% of your monthly income. Apart from the new home loan you are applying for, this will include any debt on:
other property-related loans;
car loans;
student loans;
renovation loans;
credit card loans; and
any other secured or unsecured loans.
If you have a variable component to your monthly income or rental income, banks may apply a minimum haircut of 30% when tabulating your TDSR.
Set by the Monetary Authority of Singapore (MAS), being within the TDSR ensures you are not overleveraged and easily fall into a situation of being unable to pay your debts.
Similarly, if you are applying for an HDB loan, you need to adhere to a Mortgage Servicing Ratio (MSR) capped at 30% of your gross monthly income towards repaying all property-related loans, MSR also applies to loans taken from banks for HDB properties.
Using these ratios, you need to assess if you are able to get the remaining amount in loans from either your bank loan or HDB loan. If you are unable to qualify for the loan amount that you need, you will need to fork out more cash for your down payment in order to proceed with the home purchase.
5. How much interest rate do I have to pay?
Pegged at 0.1% above the interest rate for your CPF OA, the interest rate for HDB loan is generally fixed at 2.6% per annum (p.a.).
On the other hand, the interest rate for a bank home loan may fluctuate. Given the current low-interest rate environment that we are seeing, the main reason for taking a bank loan is to enjoy lower interest rates. Today, the bank home loan rate on PropertyGuru Finance for HDB flats are as low as 1.44% p.a.
Considering a home loan of $250,000, the difference can equate to repayment of nearly $1,700 less each year over a tenure of 25 years if you choose a bank loan compared to an HDB loan.
6. Flexibility in my home loan
You can choose to prepay your HDB loan without any penalties. This means if you have saved up a lump sum, you can use it to pay down your HDB loan to reduce your loan amount, and interest incurred and monthly repayment. You will likely incur some form of penalties if you choose to prepay your bank loan.
When you take an HDB loan, you can also choose to switch to a bank loan without any penalties. However, once you start off on a bank loan, you cannot choose to switch to an HDB loan.
On your HDB loan, you don't have a risk of repricing or having to actively manage your loan through refinancing. While you may benefit from incurring a lower interest on a bank loan, you typically need to have a minimum of $100,000 to $200,000 loan to be able to refinance your loan. You also need to refinance or reprice your loan every 2 to 3 years in order to continue enjoying an attractive interest rate.
Choosing a home loan that suits you
You should not choose a bank loan simply because it is cheaper. Similarly, you should not choose a HDB loan because there is a lower down payment required or because don't have to use any cash to fund your home purchase.
Understand the differences between each type of home loan and weigh up the pros and cons, before choosing the home loan that best suits your needs. 
Get help from our panel of experts on PropertyGuru Finance now. With over 100 years of experience collectively, our advisors are independent from financial institutions and can offer you unbiased and personalised views during and after bank working hours. Click here to speak to our advisors now!
 

Bank home loan

HDB loan

Eligibility

Everyone

·       At least 1 Singapore citizen buyer

·       Average monthly household income of $14,000 ($7,000 for singles and $21,000 for extended families)

·       Must not own or have disposed a private property in last 30 months

·       Only have a maximum of 1 market / hawker stall / commercial / industrial property for own business use

Down payment

25%

(LTV limit of 75%)

10%

(LTV limit of 90%)

CPF usage for down payment

5% of down payment must be paid in cash; remaining 20% can be paid in cash and/or CPF

Can be fully paid using CPF (minimum cash requirement of S$5,000)

Maximum loan

Must consider TDSR and MSR – total debt obligation must be 60% or less of monthly income

 

Interest rates

~1.5% p.a.

2.6% p.a.

Monthly repayment

Varies (as home loan is refinanced every 2 to 3 years)

Relatively consistent

Prepayment

Typically comes with penalties within lock-in period

No penalty
This article was edited by Eugenia at PropertyGuru. To contact her, e-mail eugenia@propertyguru.com