Going house hunting, deciding between private housing or an HDB BTO flat and whether it has the potential to increase in value in the future, and checking house prices on PropertyGuru—these are just some of the regular things a couple in Singapore typically goes through when it comes to buying their first home together.
But some couples have to grapple with more than just these. They have to decide which racial category to apply under to score a better chance of getting their desired flat. That's because of the HDB Ethnic Integration Policy (EIP), which may work out favourably for some couples or may throw a spanner in the house-hunting process for others.
What is the HDB Ethnic Integration Policy?
The HDB Ethnic Integration Policy (EIP), unofficially known as the ethnic quota, was introduced in 1989 to promote racial harmony in multicultural Singapore by ensuring there was a proportionate number across different races in HDB neighbourhoods.
The EIP limits the total percentage of a block or neighbourhood that may be occupied by a certain ethnicity. It applies to when you're buying or selling new and resale HDB flats.
How Does the HDB Ethnic Integration Policy Affect Homeowners?
If the quota for a certain race is hit, someone of the same race cannot buy a flat in the same block or neighbourhood. It also means that for those who want to sell their flat, they can only sell to someone of the same race.
Buyers have to check if they are eligible to buy a unit in an HDB block via HDB's form.
There's also the Singapore Permanent Resident (SPR) quota for non-Malaysian SPRs that sets a limit of 5% in a neighbourhood and 8% in a block that you may check out.
For mixed-race couples or households looking to buy a flat, you can choose to classify your ethnicity as the same ethnic group as the owner or co-owner to get your desired flat.
Even though the EIP was introduced to prevent more even racial distribution, it has caused difficulties for buyers and sellers. We hear from four couples how the EIP has affected them.
Torn Between Applying as 'Chinese' or 'Others'
To Michelle Neo, 28, the Ethnic Integration Policy was just another government policy she had studied in social studies classes. It was not something she gave much thought about until she and her fiancé Nyan Lin Cho, 27, started applying for their flat.
She recalls her friends telling her to put her partner, a Singapore citizen who is originally from Myanmar, as the main applicant because "minorities have more chance" when it came to applying for an HDB BTO flat.
At that point, the couple was searching for an HDB BTO flat in the north of Singapore where Michelle grew up and was used to the area. Having a flat near the MRT and within their budget was their top priority, so when HDB launched a new crop of BTO units in 2020, they set their sights on a project in Canberra.
Little did Michelle expect to be so stressed about the EIP when the time came. She was adamant about putting the main applicant's race as Chinese as she thought there would be more chances, although Nyan wanted to put Others as there would be fewer people in Others fighting for the same spot, so they went with Others in the end.
She recalls "obsessively watching" the BTO units available. To her surprise, the number of flats allocated to the 'Others' category was being snapped up faster than those allocated to the Chinese. 
"I started getting cold feet because the 'leftover' flats didn't seem very desirable, but my partner asked me to stick by our decision," she says.
When they finally went to HDB to select the flat, they only had one BTO block to choose from. Thankfully, however, they managed to change their race to 'Chinese' on the spot and that gave them more options. They eventually settled on a 3-room unit in another block.
In hindsight, she realises that whether you put 'Others' or 'Chinese', it was all conjecture. "You don't know the race of people who apply for the BTO flat, so at the end of the day, it's still largely up to factors outside of your control," she says.
In a way, the EIP did help her as she got access to a larger pool of flats in the 'Chinese' and 'Others' categories, although if the quota had been hit, it would've been a different story.
Nevertheless, she still counts herself lucky that they managed to secure a BTO on their first try.
"With more mixed-race couples these days, I hope the 'Others' quota will be increased. I believe it'll be helpful, especially since the pool will grow bigger in future," she says.
Applied as 'Others' and Got a Good BTO Ballot Number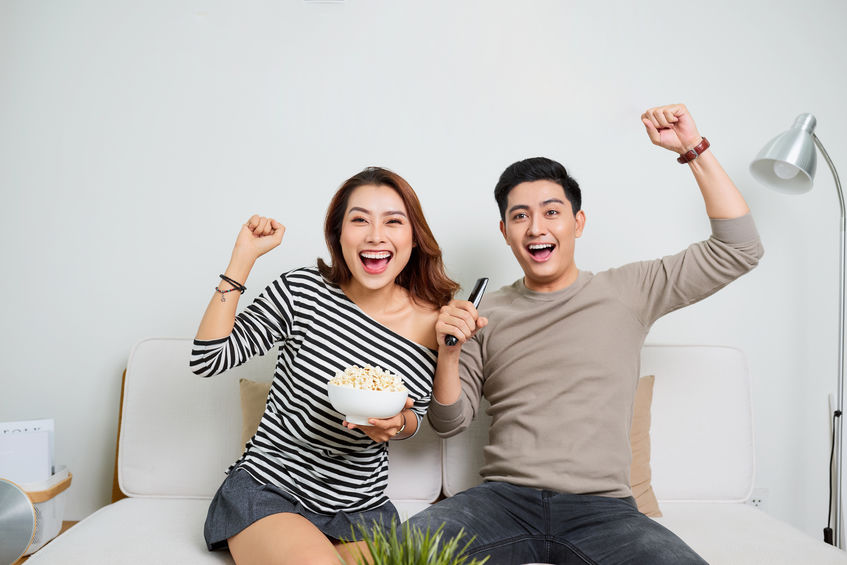 Close proximity to the CBD was one of the top priorities for Daisy, 25, and her fiancé Aaron, 26*, when it came to choosing a flat. As Daisy is Eurasian, the couple decided to apply for their 4-room HDB BTO flat in the Kallang/Boon Keng area in Feb 2019 under the 'Others' category.
"We were aware of the EIP and we knew that if we applied as a Chinese family, we would be competing with a larger pool of applicants while applying as 'Others' may tip the scales in our favour," she says.
They were allocated only a small percentage of units in the BTO project and faced more competition within the 'Others' category, but they were allocated a favourable queue number on their first application.
Daisy counts herself fortunate that the EIP worked in her favour although she is aware that if she were to sell her home in the future, the pool of potential buyers may be smaller. But she is confident that the good location and unit of her flat will be able to attract a significant number of buyers should she decide to release her flat to the open market. 
She does hope the EIP could allow some flexibility in the future.
"The EIP ensures all races are able to secure public housing and a good mix of races in the community. If mixed-race couples are allowed to sell their flat under the racial categories they belong to, it would still maintain the same ethnic ratio within that community and allow us to sell our flat to a wider market," she says. 
EIP Could Be More Flexible
Staying in the east and close proximity to an MRT station was key for Candy Choo, 25, and her fiancé Khairul Anwar, 28, as both their parents also live in the east.
As first-time HDB applicants, they were aware of the EIP from a friend who had secured a good queue number as they applied under the 'Others' category.
But since they were looking at Tampines and considering the many Malay households there, they decided to apply as a Chinese household as they thought there would be higher chances for them.
Their strategy proved successful and they secured a 4-room HDB BTO flat in November 2018 in Tampines.
Although the EIP worked in their favour, Candy feels it could be more flexible. "It does not take into account the growing number of inter-ethnic households and divides the country into silos. It also makes it harder for minorities to gain homeownership, which arguably could make it even more difficult for different ethnicities to integrate as well," she says.
She also highlights that since mixed-race households have to choose just one race when applying for flats, it would result in inaccurate homeownership data for policymakers and could potentially neglect to factor in minorities who live in these neighbourhoods when creating policies.
She adds, "Neighbourhood amenities such as hawker stalls and childcare centres would be designed with the ethnic ratios in mind. The EIP also does not fix the enclaves that still form within private housing estates, so it begs the question of the relevance of the EIP in our society."
Selling May Be an Issue
As a Singaporean Malay, Siti, 27, felt she was "betting against her own community" when she and her husband Edward, 31, decided to apply for their 4-room Sembawang BTO flat as an Indian household, as he is Chinese-Indian.
"It was an internal struggle that we had to even consider race when purchasing a flat. Coming from a multi-cultural family, the labelling that is required under the EIP scheme felt unnatural and we didn't know how it would make our children feel in the future," she says.
The newlyweds applied for the Sembawang to be near Edward's parents as they wanted a good support system for when they have kids.
As they were both aware of the EIP, they thought applying as an Indian household would increase their chances of getting their desired flat and they were lucky enough. But Siti was also concerned about the value of their flat and how difficult it may be to sell in future if they were limited to the same racial group.
Even though she recognises the role of the EIP in promoting ethnically diverse neighbourhoods, Siti acknowledges that it could have disadvantages for minorities when it comes to selling their flats.
She adds, "We would like a system in place to ease this process without having to go through an appeal should we face this issue in the future."
HDB Ethnic Integration Policy: What's Next?
Many people are aware of applying as minorities to secure greater chances of getting their desired flat. The potential for selling the flat in the future is also a concern for others with the EIP in force.
The EIP may have been introduced with the intention of promoting greater racial integration back in the day but as Singapore becomes more crowded and culturally diverse, and with property prices rising across many estates, perhaps a re-look into the policy would be prudent for residents to ensure a fair and less stressful process of getting a home.
More FAQs about the Ethnic Integration Policy in Singapore
What Is the HDB Racial Quota?
The EIP aims to prevent racial enclaves from forming in neighbourhoods by ensuring the proportions of ethnic groups in HDB estates remain balanced.
When Was EIP Implemented?
The policy was introduced in 1989.
How Is Race Determined in Singapore?
You will have the same race as your parents. In the case of a mixed-race child, you can choose a double-barrelled option or pick either parents' race.
For more property news, resources and useful content like this article, check out PropertyGuru's guides section. 
Are you looking to buy a new home? Head to PropertyGuru to browse the top properties for sale in Singapore.
Already found a new home? Let PropertyGuru Finance's home finance advisors help you with financing it.
This article was written by Audrey A.. She can't wait to move into her own place so she can finally get a cat (or two) and an espresso machine to fuel her love for flat whites. For now, she's saving up and dreaming of her next trip.
*Interviewee prefers not to be named. Names have been changed for privacy.