It's a known fact that buying property in Singapore is expensive.
After all, a record 87 million-dollar HDB flats were sold in the first 5 months of 2021. One of the most famous HDB developments is, of course, Pinnacle @ Duxton, which regularly 'produces' such million-dollar HDB resale flats.
Related article: Million-Dollar HDB Resale Flats: What's So Special About Them?
And that's just public housing. In the private market, condominiums and landed homes easily hit the million-dollar arena, especially if you're talking about freehold property or even Good Class Bungalows (GCBs).
At this juncture, you're probably thinking…
How much does it take to own a nice home in Singapore? If I strike Toto and become a millionaire overnight, is my newfound wealth enough to buy a home? What exactly can that sum of money get me?
Put simply, it really depends on what you define a 'nice home' to be. But generally, yes a million bucks can buy you some pretty nice homes. Without further ado, here's what properties you can buy with $1 million Singapore dollars.
Tip: Need Help Working Out How Much You Can Afford for Your New Property?
We've got your back. With PropertyGuru Finance's Affordability Calculator, you can estimate a comfortable budget based on your income, existing liabilities and the current Government policies for home loans. You can also check out our guide on the best tips and tricks to best make use of this tool.
Buying HDB Flats with $1 Million 
Million-dollar HDB flats aside, a typical resale 4-room HDB flat will set you back at least $400k, and BTO prices for the same start at $275k (based on the recent May 2021 BTO launch).
This means you can comfortably buy a standard HDB flat and have more than enough money left over for your Instagram-worthy home renovation #goals.
But since you've got the dough, why not go the whole hog?
With this sort of moolah, you can afford to buy a resale flat in a prime area. You can also consider getting an Executive Condominium, or even rarer types of HDB properties such as jumbo flats.
Option 1: HDB BTO Route
As mentioned above, you'll have no issue getting a BTO flat with the kind of money you're willing to spend.
Again, referencing May 2021's BTO launch, the priciest BTOs are the upcoming 4-roomers in Bukit Merah, at Telok Blangah Beacon (along the Greater Southern Waterfront). The starting price for a unit there is $602k, which will no doubt go up to beyond $700k for the higher floors and after paying associated stamp duties and fees.
But you'll still have cash leftover, even after paying in full. Plus, if you plan to sell your home after the Minimum Occupancy Period (MOP) of five years, you may just have a million-dollar resale flat on your hands. (We say 'may' because the Government has said that they're looking into regulating this.)
The only issue with buying a BTO flat is that you'll need to wait. And the wait could only get longer, what with manpower shortages brought about by COVID-19.
Option 2: Buy HDB Resale
If the road to getting a Build-To-Order flat is too long, Singapore has a steady supply of resale HDB flats. However, these can get quite pricey, especially if you're looking at larger units in prime districts. Plus, the renovation could cost more as there's usually additional hacking involved.
A modest 4-room flat with a decent location would cost about $600k. If you're willing to live in a smaller, older home in a more ulu part of the island, you might just pay $200k. Want to live in a 5-room flat at the Pinnacle @ Duxton? You'll need at least $1.2 million.
In any case, with $1 million, you can afford any of these 7,800+ properties listed on PropertyGuru, and choose to stay anywhere, from Holland Close to Ang Mo Kio.
5-room resale HDB at Dover Crescent
In particular, this 5-room HDB at Dover Crescent stands out for its spacious living area (1,335 sq ft), and proximity to a slew of amenities. It's also relatively new, with a healthy 89 years left on its lease.
Option 3: Executive Condo (EC)
A bit of a Frankenstein's monster (in a good way) is the Executive Condo, aka EC. A collaboration between HDB and a private developer, it's like an 'atas' HDB for those whose income is above the income ceiling to buy a usual HDB BTO flat.
ECs usually come with condo facilities too, such as a swimming pool or gym. However, they tend to be in short supply, and located in less central areas. The magic truly begins after 10 years, when the EC becomes fully privatised, and its value potentially increases further.
Related article: 19 New Condo Launch Projects and Upcoming ECs in 2021: Which to Buy?
Provence Residence
If you're not too hung up about not staying smack dab in town, the new Provence Residence (TOP in 2026) at the up-and-coming neighbourhood of Canberra is a good catch. With your $1 million budget, you can pick from some 75+ units on PropertyGuru, starting from $849k for an 883 sq ft unit with 3 bedrooms and 3 bathrooms.
Option 4: Other types of HDB properties
Other than the "usual" HDB flats and ECs, rarer types of HDB properties include jumbo flats, executive maisonettes, HDB terraces, DBSS flats and more.
Spacious Units like Jumbo Flats, Maisonettes and Terraces
Jumbo flats are supersized HDB units, created by combining two adjacent flats. Then there are HDB executive maisonettes (EMs), which are 2-storey HDB flats. Even rarer are HDB terraces, which are much cheaper than their private counterparts. Like all HDB properties, these were launched with a 99-year lease, mostly in the 1960s. This means that they're quite old and have limited lease left.
The Executive Condo's Predecessor, DBSS Flats
Another 'limited-edition' type of HDB property is the DBSS, or Design, Build and Sell Scheme flats. These were a thing from 2005 to 2012, and are kind of like ECs in the sense that the interiors are built by private developers.
3Gen HDB Flats for Extended Families
There are also Three-Generation (3Gen) HDB flats that cater to multiple generations living together, with an extra bedroom and bathroom for the families. And then you have HDB Executive Apartments (EAs), which first emerged in the 1980s, that are bigger than 5-room flats and cater for an additional study room.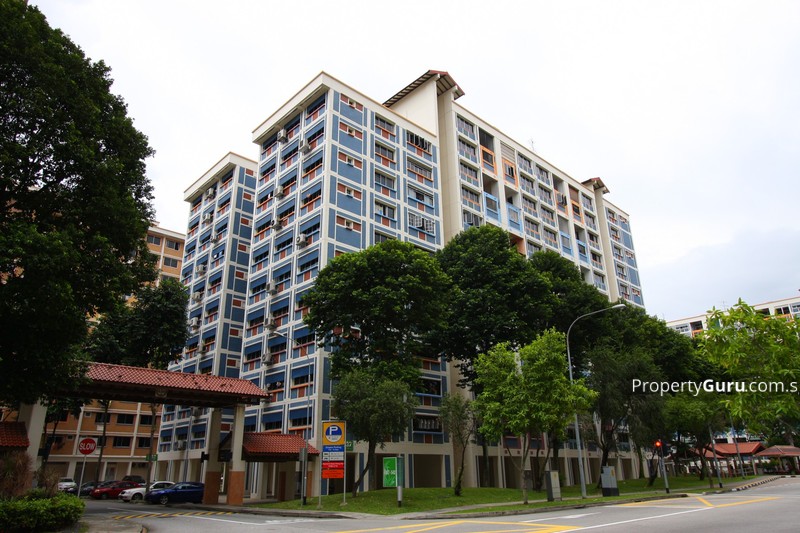 For $1 million, if you're feeling special, you can pick between an EM at Serangoon North with 1,603 sq ft of space that was recently renovated; or a HDB Terrace at Stirling Road that's a spacious 1,284 sq ft to experience the 'landed property life' at an HDB resale price. The latter has about 58 years left on its lease though.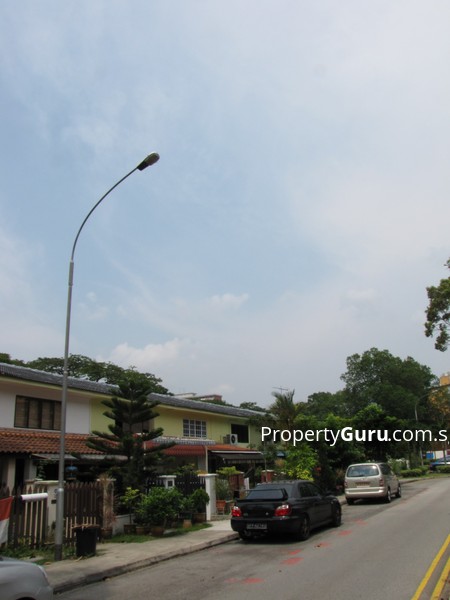 Buying A Condo with $1 Million 
If you're looking for a private home, expect to fork out at least $500k (condos). But in case you haven't yet browsed the condo listings on PropertyGuru, a budget of $1 million and below can only buy mostly 'entry level', older or smaller properties in less central locations.
These $1 million or below condos are typically located in the Outside Central Region (OCR) and perhaps the Rest of Central Region (RCR). In these areas, you may be able to find slightly bigger units, with up to two bedrooms.
Related article: Singapore District Map: Defining the CCR, RCR and OCR by the 28 Districts
$1 million is a tough budget for the Core Central Region (CCR), and even if you do find something within that price range, it will be a very small unit. If you're a swinging single or an investor looking to rent out the property, a one-bedder may still make sense, but it's definitely not enough space for a family to live in.
Nevertheless, we spotted some good properties within budget:
New: The Jovell in District 17 (OCR)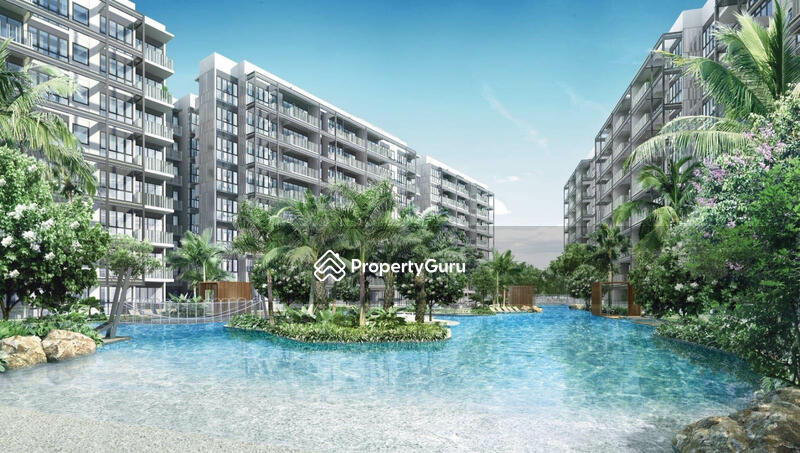 If you want a brand new property and prefer living in the East, consider The Jovell, which is due for completion this year (2021). Located in the Changi / Pasir Ris area, this private property is priced close to that of an EC.
New: Riverfront Residences in District 19 (OCR)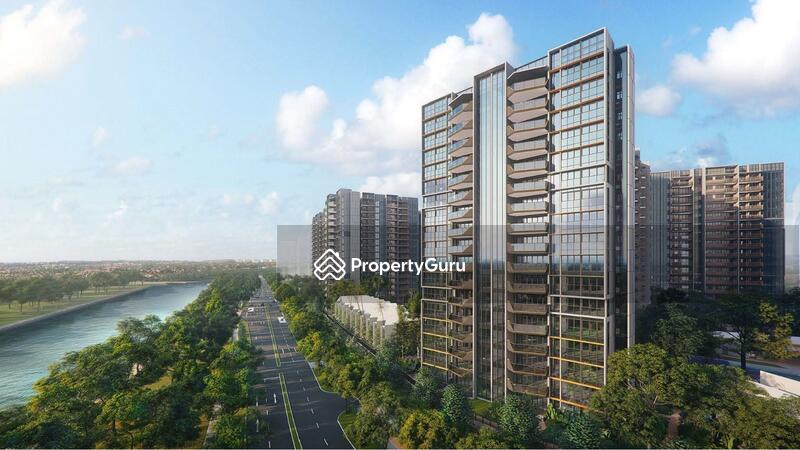 Another popular part of the OCR is District 19, in the Northeast region Singapore. If you're interested in an affordable condo there, try Riverfront Residences, which is slated for TOP in 2024. The condo was also highly commended in the PropertyGuru Asia Property Awards 2019 for Best Mega Scale Condo Architectural Design (Singapore) and Best Mega Scale Condo Development (Singapore).
Loft@Holland in District 10 (CCR)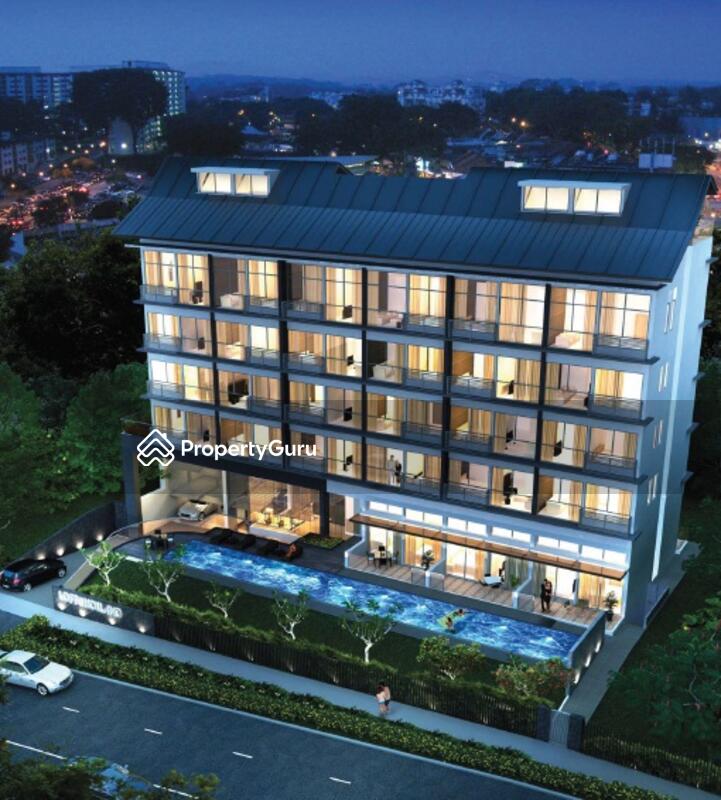 For somewhere more central, you can get a 1-bedder at Loft@Holland in District 10, within the prime CCR area. Despite its small size, this is a freehold property that is relatively new (TOP in 2015), and you'll be really close to the hustle and bustle of the lively Holland Village enclave.
Espada at District 9 (CCR)
Similarly, there's also Espada at Saint Thomas Walk, near Somerset MRT station in District 9. It's another steal, if you're okay with a 1-bedder, as these serviced apartments are freehold as well. It's also rather new, having just TOP-ed in 2013.
Skysuites @ Anson at District 2 (CCR)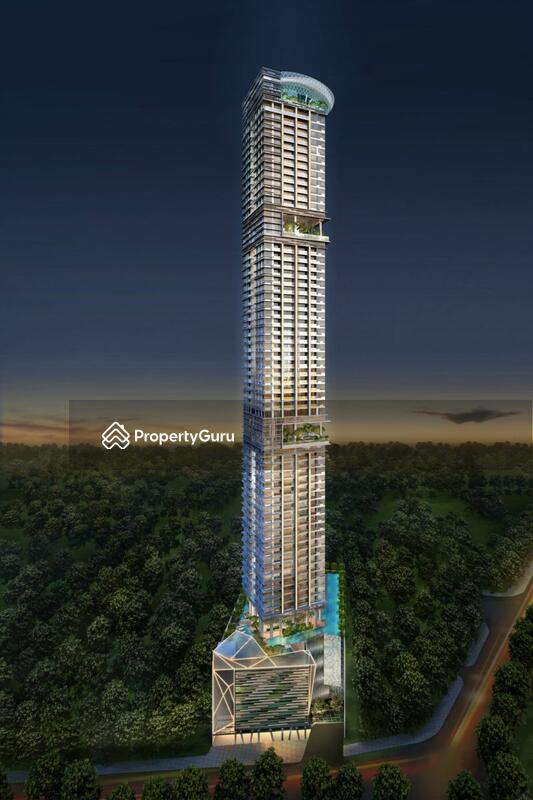 Also pushing the $1 million budget for a small 1-bedder in the CCR is Skysuites @ Anson, which is located in the CCR part of District 2. While your humble abode won't be at the penthouse level on the 71st floor, you'd still be able to head up to the viewing deck and enjoy the breathtaking views. Bonus points if you also happen to work in the Central Business District. You can head back home anytime for a lunchtime swim!
 The Poiz Residences at District 13 (RCR)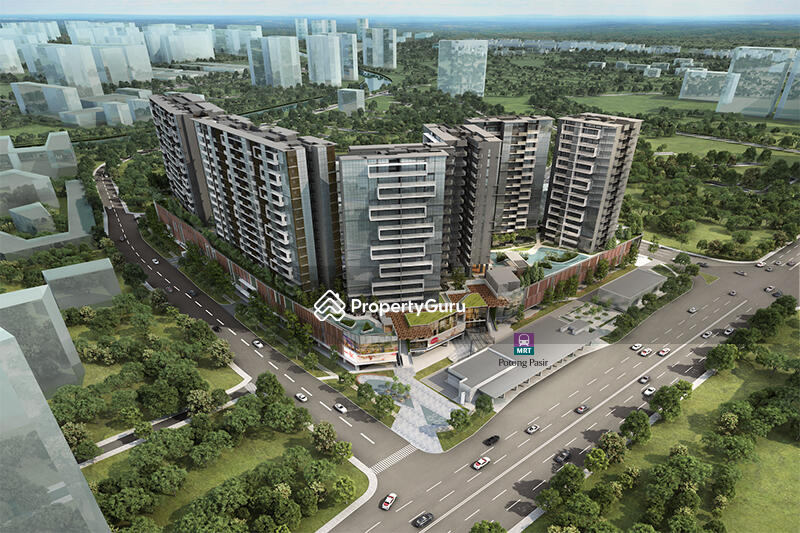 Say you still want to stay somewhere central, but not in town. How about Potong Pasir's The Poiz Residences? It's somewhere in the middle, and conveniently located in the city fringe (RCR). Even better, as it is part of a mixed-use development, it sits on top of a slew of shops and amenities such as a supermarket (a total of 77 retail units and 7 restaurants), and is directly beside the Potong Pasir MRT station with good schools nearby. It's also relatively new (TOP in 2018). Based on past transacted prices, your budget of $1 million could even get you a 2-bedder.
Is Being A Millionaire Enough?
If you're not fussed about factors such as prestige or private amenities, you can definitely settle anywhere in Singapore with your million dollars. However, if you are adamant about living close to town or the CBD, space will be your biggest issue.
In land-scarce Singapore, property will always be expensive. Then again, you can also use that to your advantage by utilising the million dollars in your hand as property investment money, while you continue to stay with your parents or in a HDB flat.
Of course, this $1 million, though a huge sum of money in itself, is a drop in the ocean for wealthy property owners with plenty of cash to spare. For example, a Good Class Bungalow with can cost as much as $100 million. Doesn't it suddenly feel as though $1 million isn't that much money, after all?
 More FAQs about Property Prices in Singapore
What is the Singapore Property Price Index?
This is an index that reflects the broad price trends in Singapore's private housing market. PropertyGuru has its own Singapore Property Market Index, released quarterly.
 Why are Property Prices So High in Singapore?
For the simple reason that land is scarce in Singapore, limiting the number of properties that can be built. Demand amidst a limited supply is also increasing, due to a growing population and an increasing number of property investors and upgraders.
Will the Private Property Price Drop in Singapore?
That's anyone's guess, and any answer we give you will be speculation. What we do know is that the recent Phase 2 Heightened Alert measures had a slight cooling effect on prices in Q3 2021.
 How to Negotiate Property Prices in Singapore?
You can use your property valuation to your advantage, as well as other market research findings. Stand firm on your price limit, and determine the amount of COV you're comfortable with. It's also a mind game, so you'll need to determine what the owner's reasons are for selling. If you're still very new to all of this, consider teaming up with an experienced property agent to help you with negotiation.
For more property news, resources and useful content like this article, check out PropertyGuru's guides section.  
Are you looking for a new home? Head to PropertyGuru to browse the top properties for sale or rent in Singapore.   
Already found a new home? Let PropertyGuru Finance's home finance advisors help you with financing it. 
This article was written by Mary Wu, who hopes to share what she's learnt from her home-buying and renovation journey with PropertyGuru readers. When she's not writing, she's usually baking up a storm or checking out a new cafe in town.