It's been a few years since I moved out of my family home, but I made the conscious choice to get a place in the same neighbourhood.
That was the best decision ever — I get to enjoy mum's home-cooked dinners every weeknight, still hang out regularly with my folks, share goodies I've procured or baked, and family outings aren't a commuting hassle.
…Well, that was until Covid-19 happened anyway.
Now that I'm sticking to my immediate household, visiting Mum as and when I want to is out of the picture. There's the occasional grocery run, but even so, I practise contactless delivery.
Whether you're still staying with your parents or you've already moved out like me, surprise mummy dearest (and your wife!) all the same this Mother's Day.
Here are some delightful gift ideas from delivery services that are sure to make her day:
Gift boxes and blooms
Photo courtesy of Happy Bunch
Flowers for Mother's Day may seem cliché, but unless your mum is allergic to flowers, beautiful blooms will still brighten up her day. Sure, she may grumble about you "wasting money", but yes, she's smiling inside.
The simple but elegant bouquets on Happy Bunch caught my eye as I know my mum isn't into showstopping, over-the-top displays.
She's also practical, so I'm pleased that the online florist offers gift boxes such as Mum's Favourite Box (pictured, $50), which comes with a Soothing White Tea & Ginger Candle by To Be Calm, a Pampering Pink Himalayan Rose Soap Bar by Alletsoap, and Calming Rose Black Tea Tube by Kittea.
What's a celebration without cake?
I know, I know. There's still a plethora of cake choices out there, some boasting intricate designs and out-of-this-world flavours.
But many of them are literally too sweet, and my mum is a diabetic.
So I've taken a fancy to the avocado-based cakes from All The Batter, as there are low-GI options available. They also do gluten-free, vegan and eggless, and non-dairy cakes. Yay!
In addition, avocados are chock-full of healthy fat, fibre, vitamins, minerals and antioxidants that can help keep blood sugar levels in check, and even support the body's fight against inflammation.
A veritable feast
Heading to a hotel for high-tea used to be some of the ways my sister and I would celebrate Mother's Day in atas tai-tai style for our lifegiver.
One of our favourites is Goodwood Park Hotel, as it has a wide selection to choose from, ranging from local delights and Western favourites, to dim sum and Taiwan porridge bento boxes.
The delivery menu also includes Sichuan dishes from the hotel's Min Jiang restaurant such as hot and sour soup, and for fans of the pungent King of fruits, the annual Durian Fiesta specials are back again!
I also spied Mother's Day menus from Long Beach Seafood Restaurant — a must-have if your mum loves oceanic gems. With Alaskan King Crab and Seafood Bundle sets going at a discount, it's the perfect excuse to order a feast for your Queen.
Health boosters
Photo via Eu Yan Sang's website
If you can't go to mum, send her a dose of wellness. Medical halls may still be closed currently, but they still offer delivery services.
For example, Eu Yan Sang has curated some of their bestsellers into gift hampers. I'm eyeing the Fabulous Always hamper, which includes salubrious products such as herbal flower tea, superior bird's nest with wild American ginseng, and for a touch of class, a bottle of Chateau Haut-Pingat red wine.
Should you prefer to send along a care package without the aesthetics, Hockhua Tonic is having a promotion on its bird's nest products now.
Amazing grazing
Lay out the picnic mat in your living room, chill that bottle of champagne, and have a picnic with mumsy with the aptly-named Social Distancing Menu from Lush Platters.
Although everything comes in a box, they're beautifully laid out, from cheese and charcuterie platters, to salads and canapes.
La Petite Boutique also offers cheese platters, with a selection of wine and fine foods to stock mum's pantry to the gills with good eats.
Arm candy
This local brand is inspired by the artisans that congregated at Forbidden Hill, today's Fort Canning, in the 14th century. From earrings and silk bangles, to cuff links and lacquerware, its designs sport classy heritage motifs.
My mum has an eye for design, and coupled with her Peranakan roots, I'm drawn to the Silk Cuffs and Nyonya Blossom medallion (pictured), which is designed after the colourful and ornate Peranakan floral tiles that are still mainstays in Singapore's design scene.
I think she will also love the Tropical Queen keepsake box ($150) to store all the knick-knacks she's amassed over the years.
Put your best face forward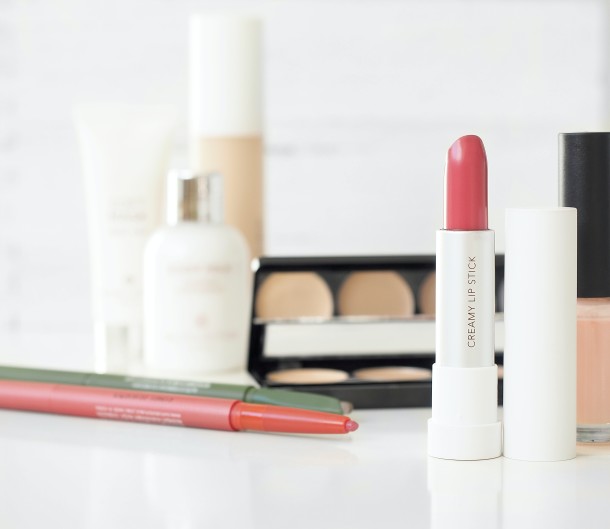 Based on conversations with fellow girl-friends, I've concluded that many of us are Sephora members. While you're busy carting out your own beauty essentials, what easier way than to pick out some products for mum too?
How about some rose-scented eye masks to pamper her peepers after day after day of Covid-19 related news? How about a jade facial roller so that she can emerge looking 10 years younger (ok I exaggerate) after Circuit Breaker measures are eased?
My mum has been telling me that her sleeping schedule has been overturned these few weeks, so I'll get a This Works Can't Sleep kit for her too.
Plus all that extra hand-washing has gotta be drying, so a pack of hand cream will definitely do the trick.
Everything in-between
Photo via Naiise's website
Support local this Mother's Day with a variety of Singapore buys from Naiise.
In lieu of snacks, send her well wishes in the form of a love letter bolster or a tea set infused with local flavours. Get her a Batik Blue notebook reminiscent of our Singapore Girls to jot her recipe ideas down, or a hilarious God of Mahjong tee that she can wear when her kakis (friends) can finally come over for a game.
There are even dresses and their mini-me counterparts if you plan to send something to your mummy friends as well.
This article was written by Mary Wu, who hopes to share what she's learnt from her home-buying and renovation journey with PropertyGuru readers. When she's not writing, she's usually baking up a storm or checking out a new cafe in town.